Our international event location
World Forum is a full service event location located in The Hague between the beach and city centre and is only a 30 minutes' drive from two international airports. We offer one of the largest auditoriums in the Netherlands, the King Willem Alexander (different capacities possible), 35 breakout rooms and exclusive use is possible! It's a compact venue, but still offers 12.000 square meter exhibition space, including our new Queen Máxima expo, and a total of 17.500 rentable square meter. With a brand new look and feel after the finalized investment of almost 28 million Euro (finished in 2016) World Forum is ready to host your event in The Hague!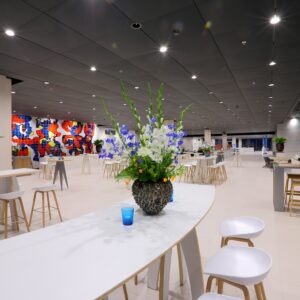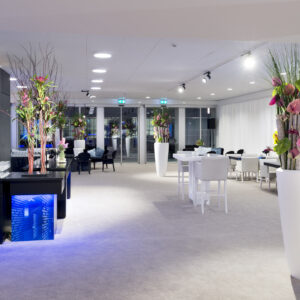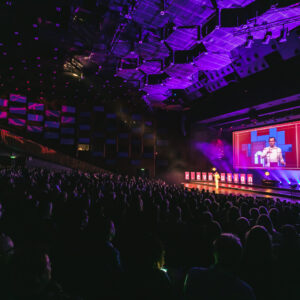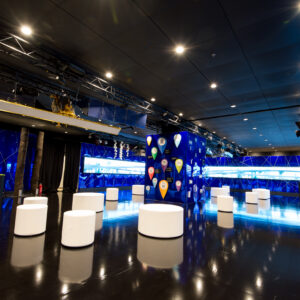 Why World Forum The Hague?
Full service convention centre
Located between the city center and the beach of The Hague
Close to the two international airports of The Netherlands
Finalized investment of 28 million Euro > A new EXPO!
One of the largest auditoriums in the Netherlands (<2161 seats) or compact set-up(770 seats)
765 newly refurbished hotel rooms in the area
35 breakout rooms
12.000sqm exhibition space
Dinners up to 5.000 delegates
World Forum Flow
All meeting rooms are situated around the central heart of the building: the Atrium, it connects all areas and gives World Forum the perfect flow! There are meeting rooms available for all types of event. On the ground floor the brand new Expo Foyer that really gives a powerful networking area in an open and bright ambiance. The King Willem Alexander Theater really adds the wow-factor to the meeting; it has a 20 meter high ceiling and beautiful large stage. For all break out rooms you will find multiple rooms in different sizes. This layout allows you to easily create an event that gives a sense of intimacy and offers an outstanding area for networking and easy access to all meeting rooms and expo areas, for events with endless possibilities!
Our event location is ready to host your event!
World Forum is a compact venue but has a total of 17.500 rentable square meter, completely modernized after the finalized investment. A perfect location for international events with a large-scale character and ideal for networking moments, key-notes and breakout sessions. World Forum is a location with endless possibility's and fifty year of experience in organizing events! During the organisation and events World Forum The Hague always works from our focal points: Safety & Security, Service and Education. We are leaders in the field of Safety & Security, exceed expectations with our excellent service and do everything we can to transfer our knowledge and invest in educational projects at all times.
Read more about our organisation and get to know our team.