Working on a solution together
The Global Entrepreneurship Summit (GES) took place on the 4th and 5th of June 2019 and was hosted by the Netherlands in collaboration with the United States. From all over the world around 2.000 delegates came to The Hague to promote international entrepreneurship and to contribute to a solution of concrete international social issues.
During the two day conference the delegates attended an unique program with different guest speakers, panel discussions and network activities. Food, water, energy, healthcare and connectivity where themes that took center stage. The future of work and access to funding were important subjects in every theme.
'I'd like to say how wonderful it is to have so many entrepreneurs and innovators from around the world gathered here...' - Queen Máxima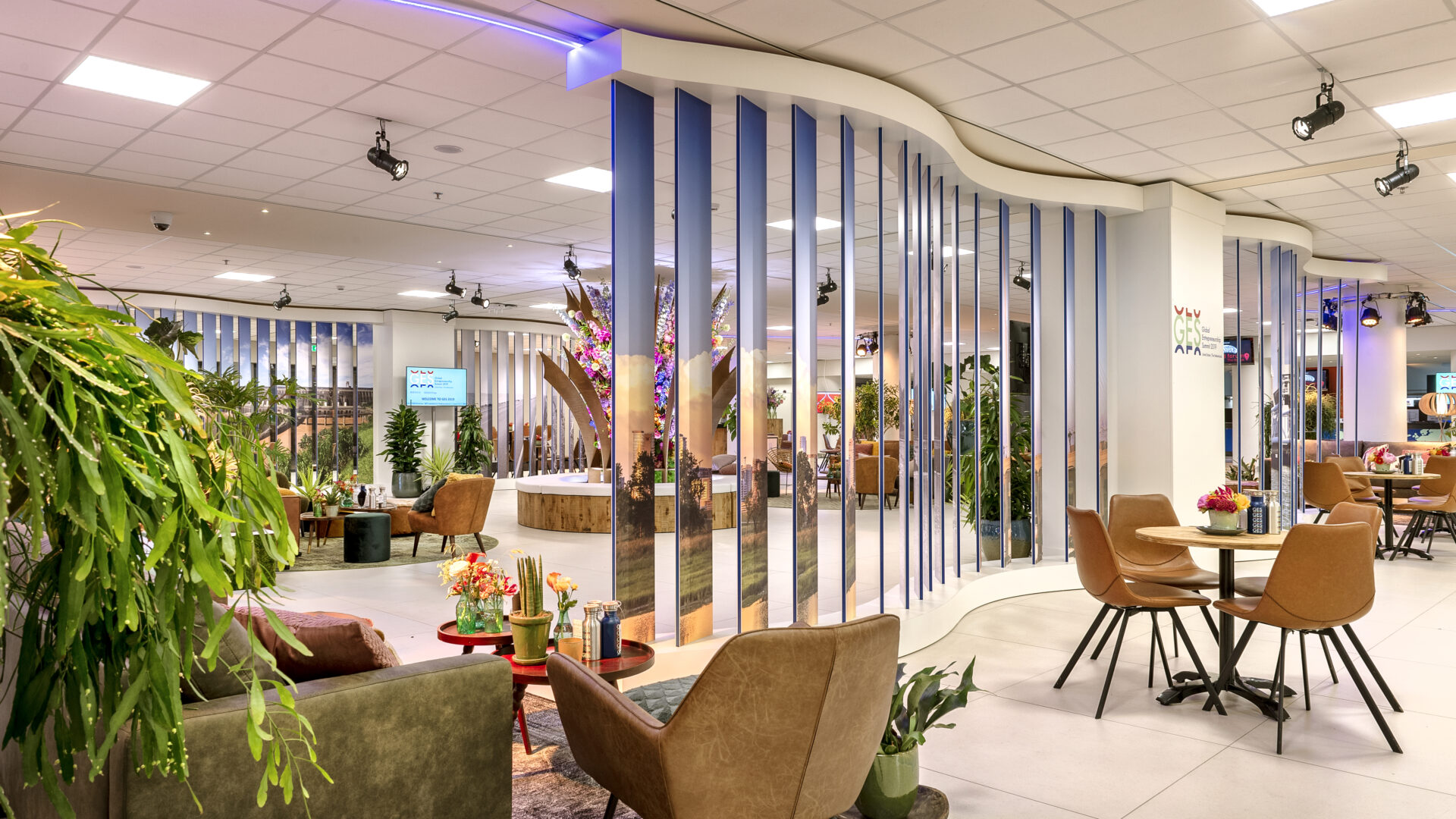 The decoration was impressive. It breathed the GES!
Because of the extra ordinary setting it felt like coming home for the 2.000 delegates who came to the congress from all over the world.