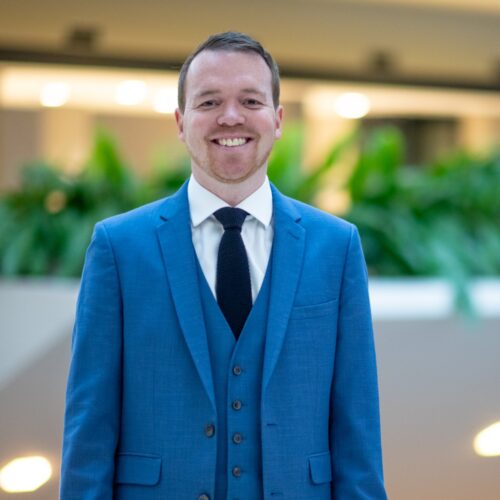 Stuart Payne
Business Development Manager Associations
Nice to meet you
My name is Stuart Payne and I hold the position Business Development Manager Associations Market in the Business Development department.
I am proud of…
World Forum represents far more than just a venue, as a team we all take a great sense of pride in delivering the highest quality experiences for our guests. Personally I enjoy nothing more than trying to raise the bar for each and every client, starting with an idea guiding all the way right through to the end of the event experience. Watching an event develop and learning something new every day gives me such great job satisfaction and this was also the case during the 2019 Honeywell Users Group, Europe, Middle East, and Africa (HUG EMEA). Please see the event story from Honeywell to see the end result.
My best memory…
My first visit to World Forum was certainly a memorable one. Being from the hospitality, meeting and events industry I was delighted to be invited to attend R.evolution of events at World Forum The Hague, an event with hundreds of event professionals. The entire event industry from the Netherlands came together and was inspired by an Experience Zone, Power talks and live show in the area of Trends & Technology, Event design, Marketing and Innovation & Creativity. Being so inspired by the event and venue, I planned a meeting with the World Forum team the next day and informed them of my interest in joining the team.