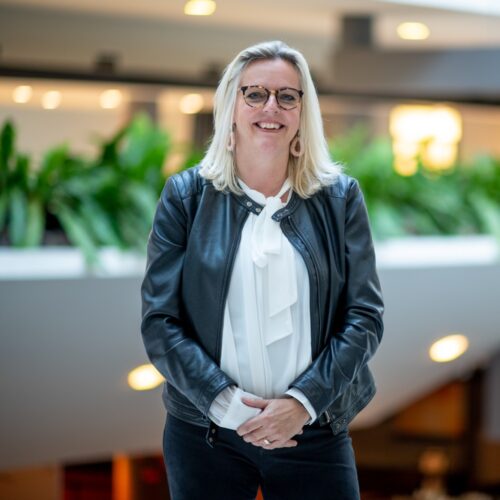 Astrid van Mierlo
Director of Public Affairs Institutional Market
Nice to meet you
My name is Astrid van Mierlo and I hold the position Director Public Affairs Institutional Market in the Business Development Department.
I am proud of…
The One Confercence. This is the annual international conference in the area of cyber security and a good example of collaboration between the national and regional government. There are delegates from different segments of the trade industry, government and science. As part of the World Forum team I keep in contact with the different party's that work on the congress together. Every part of The Hague is dedicated to Cyber Security.
My best memory…
As our slogan says: Hosting the world. With of course on number one the Nuclear Security Summit in 2014. That's when 58 world leaders gathered in World Forum The Hague. For two days World Forum was the centre of the world. It's amazing to be able to be a part of the team that realized the congress.