L.O.L. Surprise! Live Het Grote Popconcert
Commencement:
13 Feb 2021 11:00 Hour
13 Feb 2021 14:00 Hour

Prices: €25 €27.50 €31 €35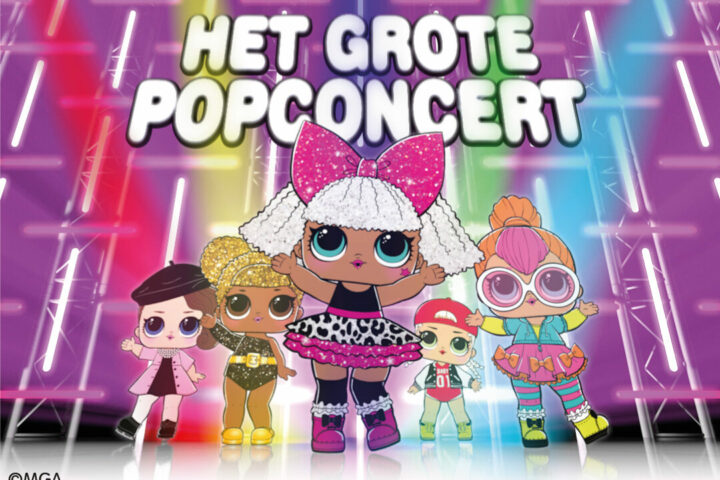 Order your tickets
World Forum The Hague and Van Hoorne Entertainment always want to give you the ultimate experience during your visit to the theatre. Due to the COVID-19 measurements the shows in 2020 had to be rescheduled. If you already bought your tickets you will receive an email regarding the shows on the 13th of February. You can order your tickets here: www.VanHoorne.com/Tickets
—————–
L.O.L. Surprise! comes to World Forum Theater with their very first live show! Your favorite L.O.L.-idols, of world's most known toy brand, are coming to the Netherlands! Swinging songs, cool dance moves and popping colours with the mega factor super cute… Experience the spectacular L.O.L.-pop concert with the whole family!
Time for a fantastic party! From October 2020 the popular L.O.L-characters can be admired in a exclusive amount of big theaters with their show L.O.L. Surprise! Live. In the world of L.O.L. nothing is boring, because everything is a big surprise! Go crazy at this extra ordinary pop concert and create your best L.O.L Suprise!-moment at this super cool event!
Order you tickets now via De Nationale Theaterkassa.