The Harry Potter Symphony
Commencement:
28 Jun 2022 20:00 Hour
28 Jun 2022 20:00 Hour
29 Jun 2022 20:00 Hour
30 Jun 2022 20:00 Hour
1 Jul 2022 20:00 Hour
2 Jul 2022 15:00 Hour
3 Jul 2022 14:00 Hour
3 Jul 2022 19:00 Hour

Prices: €54.00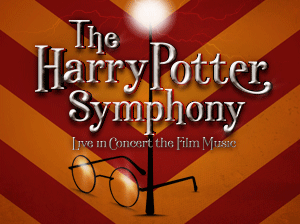 Door het hoge aantal Coronabesmettingen, en de maatregelen zoals door de Overheid aan ons opgelegd, zijn wij helaas genoodzaakt de voorstelling "The Harry Potter Symphony" te verplaatsen.
Deze maatregelen zijn hard voor de uitvoerende artiesten, onze branche, maar bovenal voor u, onze gewaardeerde bezoeker die de voorstellingen mogelijk maakt en die we graag van dienst zijn.
Wij hopen op uw begrip voor deze beslissing.
Een dergelijk grote productie, met internationale cast en professionele voorbereiding, laat zich niet heel gemakkelijk verplaatsten.
Toch is het ons gelukt om de voorstelling voor u om te boeken, op dezelfde dag van uitvoering, in dezelfde locatie, naar wij hopen zonder COVID maatregelen, in de periode juni / juli 2022.
Wij kunnen u dan ook melden dat uw ticket(s) geldig blijven, en toegang geven voor dezelfde voorstelling op de nieuwe datum u wordt hier verder over geïnformeerd door Eventim . We vragen u deze informatie af te wachten en nu geen contact met World Concerts & Eventim op te nemen.
Wij hopen zeer u op dat moment van dienst te zijn met een fantastische voorstelling!
Team World Concerts
Magical film scores, great spectacle and special effects
The Harry Potter Symphony is coming to The Hague
The film series is iconic. That also applies to the music. After the immense success of, among others, "Lord of the Rings" and "The Star Wars Suite", "The Harry Potter Symphony" is now exclusively coming to the Netherlands. In the World Forum Theater in The Hague, 130 musicians, conducted by conductor Raymond Janssen, perform the magical music from the Potter films. The concert is a true sensation for fans of this genre and with numerous special effects it is much more than just a musical spectacle.
Movie themed concerts are immensely popular. However, "The Harry Potter Symphony" is – with no fewer than 130 musicians on stage – unique in this genre. The scope of the production is immense and guarantees an immersive and intense experience for the audience that lasts more than two hours. The theme is ideally suited for this. Harry Potter is a film series that wrote history. The story is based on the books of the English writer J.K. Rowling. She wrote seven books that have been made into eight parts. Its success was (and is) unparalleled. The films about a sorcerer's apprentice have reached cult status and attract millions of audiences. Music plays a defining role in the films, composed by award-winning composers such as John Williams, Patrick Doyle, Nicholas Hooper and Alexandre Desplat. Especially for all fans, World Concerts is now presenting – exclusively in The Hague – "The Harry Potter Symphony". A "must see" concert for Potter fans and music lovers alike. The songs are very suitable for performance in a large orchestral line-up. Conductor Raymond Janssen, together with the International Symphony Orchestra from Lviv, is responsible for an unparalleled interpretation of the music. A task that can be entrusted to him. Janssen previously caused a furore with the "Carmina Burana" and "The Star Wars Suite". With "The Harry Potter Symphony" he adds a new chapter to his success story.
More information & tickets: www.worldconcerts.nl