Carmina Burana – Carl Orff
Commencement:
20 Nov 2021 15:00 Hour
20 Nov 2021 20:00 Hour
20 Dec 2021 20:00 Hour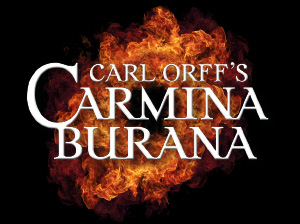 Order your tickets
CARMINA BURANA TOUR BACK IN THE NETHERLANDS
Orchestra conductor Raymond Janssen together with the International Symphony Orchestra from Lviv and the national choir of Ukraine 'Dumka' will perform a grand execution of Carmina Burana. In 2019 the show was sold out and broke all records. Carmina Burana – thanks to the world famous 'O Fortuna' – is one of the most popular musical compositions. More than 130 musicians performed the musical masterpiece of composer Carl Orff and every time the public interest was massive. Of course there had to be a reprise. Carmina Burana comes back to World Forum Theater November and December 2021!
For more information please visit: www.worldconcerts.nl
Take a look at the video below for a short teaser.